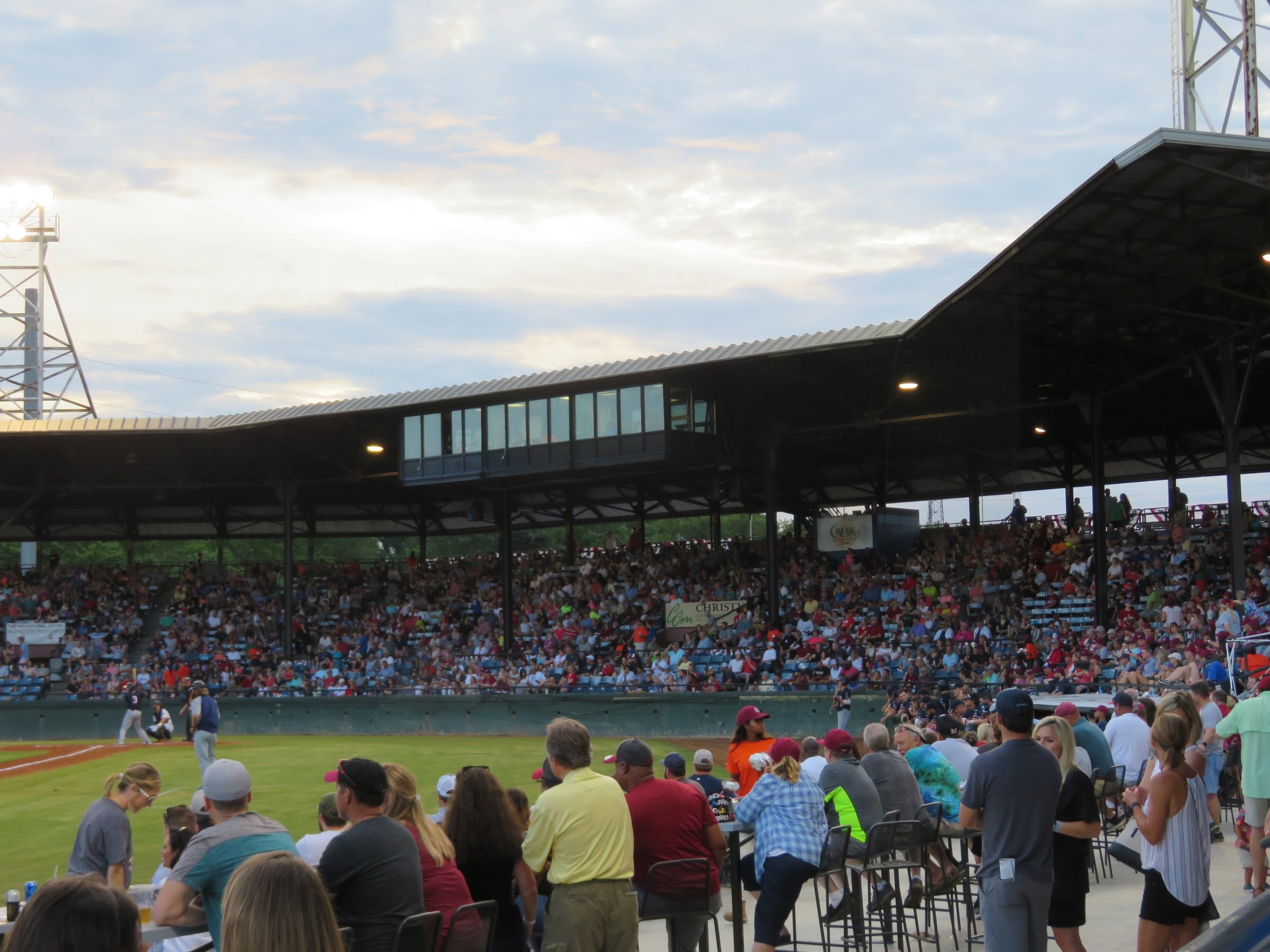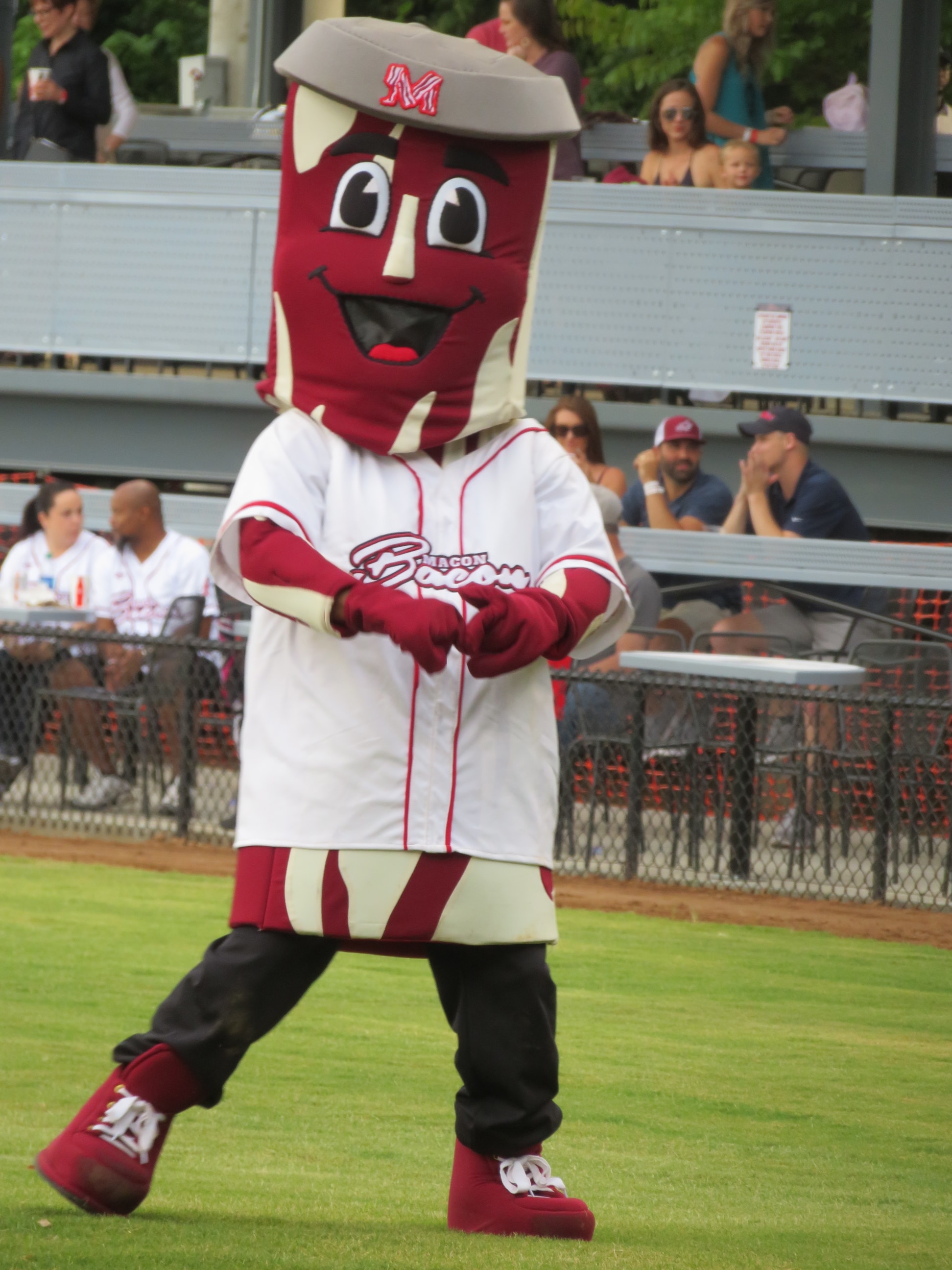 The Macon Bacon is a semi – pro baseball team in the Coastal Plains League. This is the first season for the Macon Bacon and so far they are off to a hot start! Their home opener was Friday June 1; with a home game following Saturday night as well. The team is gathering a lot of interest in the community, but there is a lot that people still don't know!
What makes the Macon Bacon different than other baseball teams is that most of the players just finished up their season playing college baseball. These players play on semi – pro teams (like the Macon Bacon) in the summer to keep their skills sharp and for recognition by professional scouts. Another difference is that these games are very family oriented. There are games for kids and fans on the field between innings, as well as some kind of theme for the night at almost every home game. This past Saturday (June 9) they honored our first responders and had fireworks following the game.
Luther Williams Field is the home of the Macon Bacon. Many Maconites are glad to see the field coming back to life and reclaiming the glory it once knew so well. There have been many updates to the field to prepare for the opening season including additional concession stands, outdoor cabana suites, a group picnic area, a kids play zone, and a beer garden. There is certainly something for everyone!
The Macon Bacon is sure to become a staple of summertime in Macon. The field is located on the edge of downtown, so make a night of it! Enjoy everything that downtown has to offer; which now includes the baseball team! For more information on the Macon Bacon such as tickets or a home game schedule, visit www.maconbaconbaseball.com!
Write up provided by Blog Contributor: Laura Beth Shealy.
Photos provided by: StadiumJourney.com